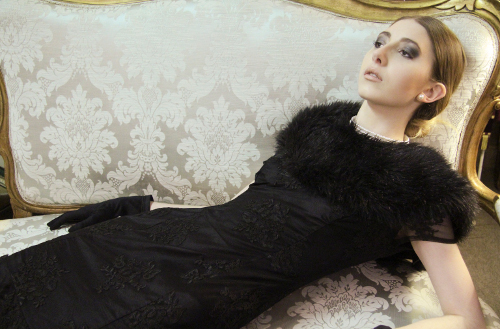 Antique centres, like the The Antiques Warehouse, make great location studios – especially when they are set in the attractive setting of two Elizabethan tithe barns; they're brilliant, fascinating indoor venues for models, photographers, hairdressers and make-up artists who are just starting out and looking to build their portfolios by doing collaborative test sessions.
Don't forget, antique centres usually allow free access to period props and room settings.
I am currently supporting Hilary on Twitter – please feel free to join me at either @SlashHairNet or @JackVonFrost. The Antiques Warehouse displays fashionable antiques in Farnham – it is a wonderful, friendly centre.