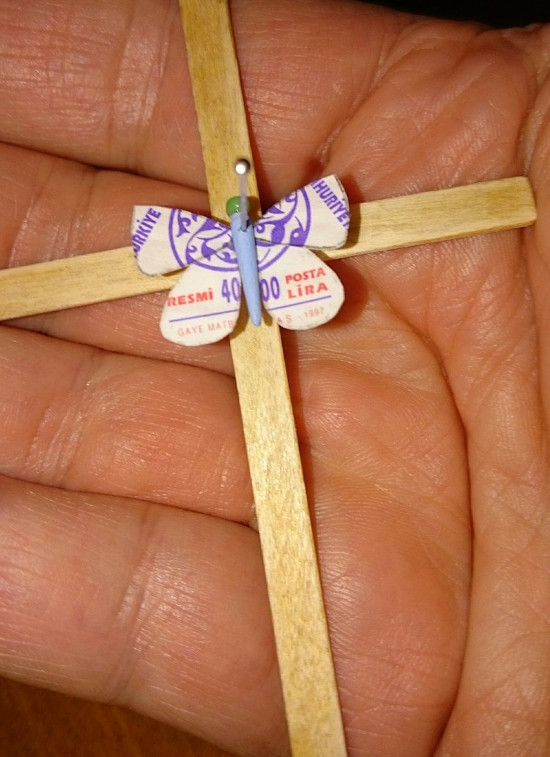 Tuppenny Blue Butterfly, A Portrait of Şükran Moral – Ian Robson 2015
In June 2015 I posted the blog: Turkish Contemporary Artist Sukran Moral, in it I said. "My next sculpture will be a portrait of the artist Şükran Moral."
What is the Tuppenny Blue Butterfly?
When I was twelve I collected stamps and butterflies, as did my friends. But there was one stamp that eluded me and one butterfly that fascinated me. Strangely and what was so mindbogglingly stupid, I muddled them up. It didn't matter which one I was thinking about, the other was there in my mind too. The Tuppenny Blue stamp and the Blue Butterfly had morphed into one very rare object.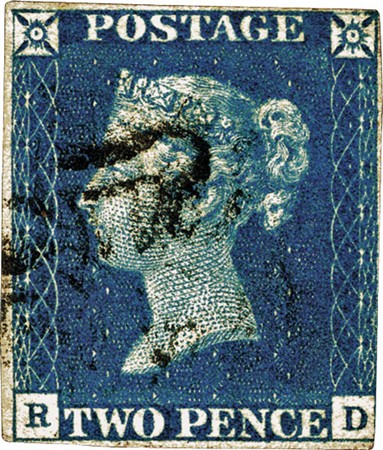 The Two Penny Blue or Tuppenny Blue. The world's second official postage stamp 1840.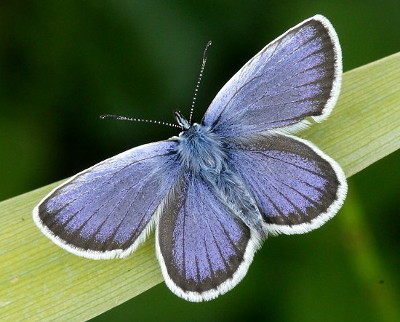 The rare Silver-Studded Blue Butterfly. It's small, the wingspan is about 30mm.
Oddly, as soon as I had thought that I'd make a portrait of Şükran Moral, an image of the Tuppenny Blue Butterfly mounted on the cross came to mind.
Symbolically, I've no idea what the Tuppenny Blue Butterfly mounted on the cross means? Maybe: transition, elegance, vulnerability, preciousness, sensuality and soulfulness?
This mini sculpture was made with love; created from a Turkish stamp, sent to me by my wife in 1997, the year we married. I have given the Tuppenny Blue Butterfly artwork to her.