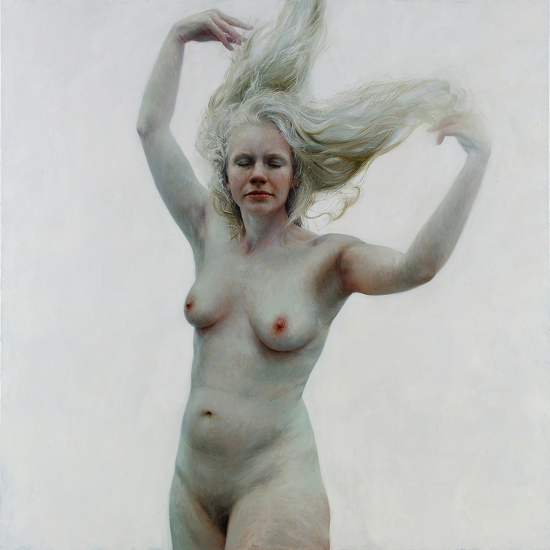 Hannah – Oil on canvas, 66 x 66 inches by Aleah Chapin
Born in 1986, Chapin now lives and works in Brooklyn, New York.
I love Aleah Chapin's (@aleahchapin) slightly controversial, raw, realistic paintings of nude older women; especially this one, lovely hair.
Unfortunately I missed her latest London exhibition at the Flowers Gallery, 'Maiden, Mother, Child and Crone' – Aleah Chapin knocks Lucian Freud into a cocked hat ~ Anyway, it's always great to see flesh that hasn't been photoshopped!
I couldn't obtain permission to reproduce the artwork above because Aleah did not reply to my Facebook message! So I hope it's okay Aleah.