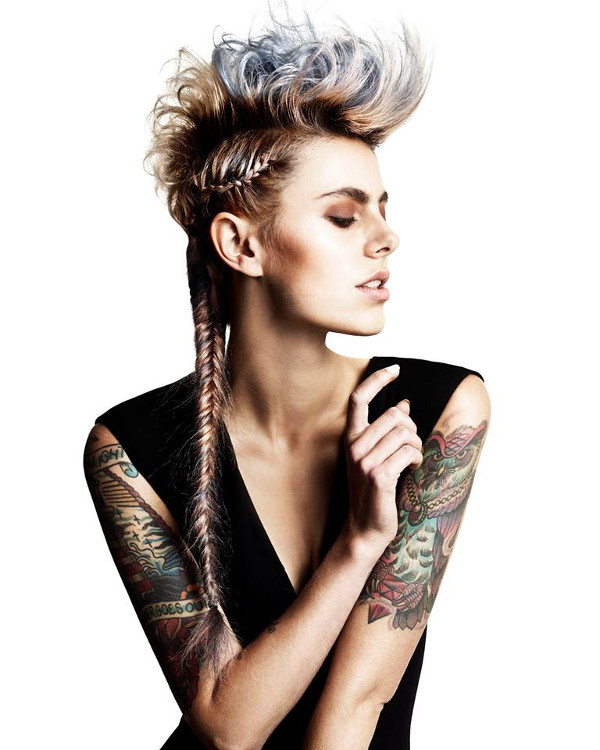 Model: Lucy Cates @LucyCates Hair: Rainbow Room @RainbowRoomInt Photography: Richard Miles @richmilesphoto MUA: Maddie Austin @MaddieAmua Styling: Clare Frith @songbirdwedding
A creative Hairdresser is required for a fashion show to be held at the South Bank on Sunday 27th September 2015. Unfortunately, they'll be unable to pay! The organisers are looking for a Volunteer Hairdresser.
Yeah, look, I'm not okay with pay-to-play either; and I'm fully aware of the Twitter hashtag #NoFreeWork. But this fashion show is all about raising awareness to prove a broken man can succeed with a helping hand! And that broken man is: David Tovey @DavidTovey1975.
Let me tell you a little bit about David John Tovey:
He's an Artist. For many years he was a successful businessman after leaving the British army. In 2011 he had a stroke and this was the start of a long battle with bad health and rotten luck. He is now on the mend, and helping others through charitable works. Please read his amazing story featured the Independent: David Tovey has weathered cancer, cardiac arrest, HIV and homelessness – and he's only 39.
This fashion show really is a wonderful opportunity for a young hairdresser to gain real experience and build a portfolio of work – think of it as a test session (which are never paid). Lucy Cates is one of the named models.
I don't know the absolute full details, you need to contact @DavidTovey1975 for those, but I can tell you the location of the event is the South Bank. It starts from the Millennium Eye and works its way around towards the British Film Institute and then back again via the main road. The actual show kicks off around 1600, and will probably go on for 45 minutes.