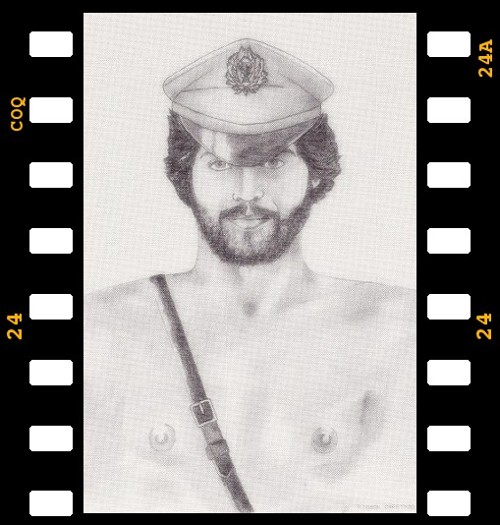 Self Portrait Homoerotic Christmas Card 1983
In 1983 after visiting Robin and Emma, who live in Amsterdam, I decided that my Christmas card would be a self portrait of me in the style of Tom of Finland! Thirty one years later, the very not safe for work, gay pornographic images are on fucking postage stamps in Finland – What's the world coming to?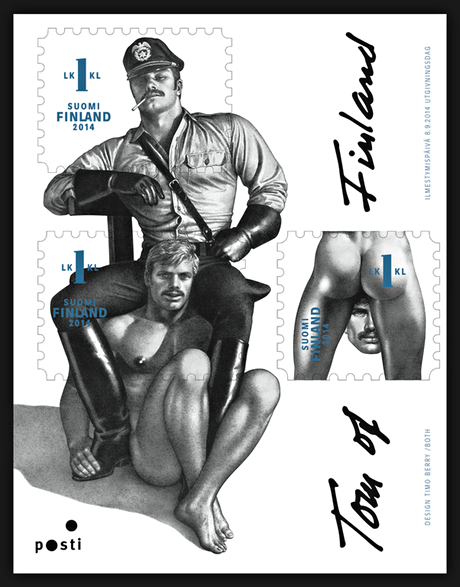 The Finnish artist Touko Laaksonen (Tom of Finland, 8 May 1920 – 7 Nov 1991) was noted for his stylized homoerotic fetish art. He was an important influence on gay pornography (art) in the late twentieth century.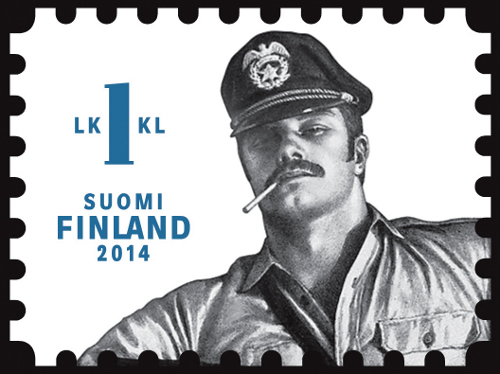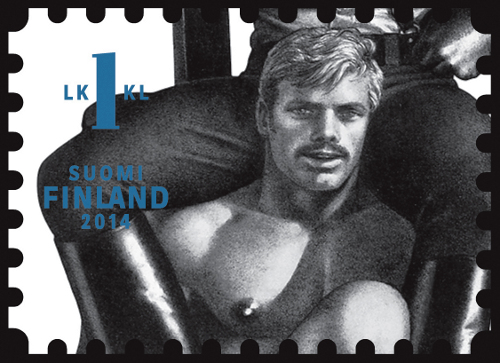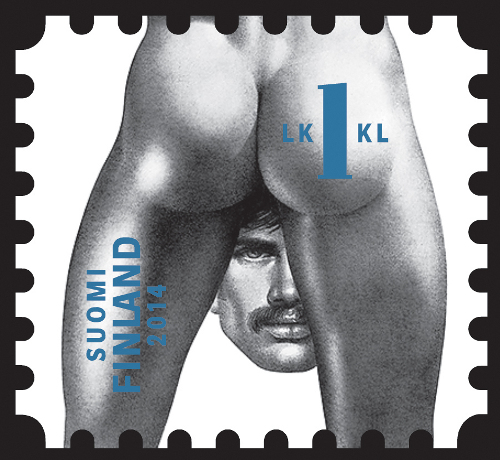 I am SO surprised that the Finnish postal service (Itella) is going to release a set of stamps commemorating Tom of Finland! I've got to get a Finnish pen-pal, I definitely want a set – due for release in September 2014.