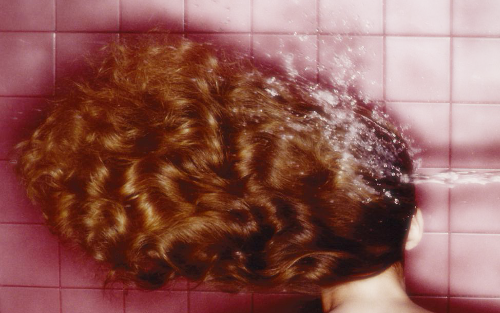 Hairdressing Tips – Don't Try This At Home!
I often get asked online for hairdressing tips, I usually try to come up with something that matches the occasion! However, a client asked me, what is my top hairdressing tip! I wish I'd said, "it's not that important." Here are my ten, fairly random, top hairdressing tips – enjoy!
1. You're Beautiful, I'm beautiful
Everyone has the potential to be beautiful because true beauty comes from within – it's not about hair, make-up or fashion. It's about how you feel about yourself and others. Confidence, Empathy and Love are the key words here. Be yourself and release yourself from the constrains of conformity – You're Already Beautiful, that's what makes my work so easy.
2. Obviously A Professional Haircut
The key to good looking hair is the haircut! But I would say that wouldn't I. Get your hair cut every four to six weeks to preserve the style, and every three months to keep it healthy.
3. Gungy Hair
If your hair's mingin and looking dull, you've probably got some form of product build-up or overload; wash it with a deep cleansing 'clarifying shampoo'. I recommend you use a clarifying shampoo once every two to four weeks to wash away residue – Wella Pure Shampoo and Kevin Murphy Maxi Wash are good. Always use a compatible conditioner after deep cleansing because it turns your hair to straw!
4. Feed You Hair, Eat A Rainbow
Diet doesn't only effect your health, but also your hair. If your hair is fucked up, feed it! Eat: peppers, sweet potatoes, carrots, spinach, mango, papaya, apricots, blueberries, sardines, salmon, pumpkin & ground flax seeds, walnuts and wheat germ – I'm talking, lots of multi-coloured fruit and vegetables, oily fish, nuts, seeds and grains.
If you are losing your hair, start off by taking a multi-vitamin supplement, then check your diet and lifestyle.
5. There Are Three Products Everyone Should Have: Dry Shampoo, Argon Oil and L'Oreal Elnet Satin Hairspray
Dry shampoo is great for oil build up, it gives more time between washes and gives volume to fine hair – if left in! I like L'Oréal Professional Techni Art Fresh Dust and Batiste Original Dry Shampoo (Matt finish, slightly dusty, better on blondes than on brunettes).
Love hair oil – Argon to baby oil it doesn't really matter what oil. Apply a microscopically small amount of oil to the scalp (1-3 drops for fine hair to 1.5ml on thick wavy hair). Put two drops of oil, say, on to your fingertips and massage gently into the scalp – Not the hair (in reality the oil will mainly be on the hair roots)! The oil will move down the hair shaft quickly and naturally to control the fluff and frizz.
(2 drops of oil plus dry shampoo is totally brilliant for chignons!)
Hairspray is the condiment of the fashionista. A tiny dash of hair sauce and you're done! Elnet Hairspray is outstanding. Spray lightly on fingers and gently smooth down the fluffy ends.
6. For The Best Hair Day You've Had In Months
After shampooing and before conditioning, use a citric acid rinse. Prepare the rinse in a plastic measuring jug by completely dissolving approximately 1/2 (half) teaspoonful of citric acid crystals into 200ml of boiling water. Add 300ml of cold water (you've now got 500ml of warm citric acid solution) – give it a stir. (You could use an organic cider vinegar rinse instead if you want: 18ml vinegar + 500ml warm water). Carefully pour the citric acid rinse over your hair, avoid getting it in the eyes, leave it on for one minute, rinse off well with cool-cold water… then condition your hair as normal – voilà.
7. Chuck Away That Bloody Hair Dryer Nozzle
Give yourself a break from the dryer and let your hair dry naturally when ever possible; every haircut I've ever done will air dry perfectly well. And by-the-way, that fuckin' nozzle on your professional hair dryer, concentrates the heat to damage your hair – chuck it away now, as it's almost impossible for you to dry your hair yourself like a professional.
There's a trend for blow dry bars – you're not necessarily cheating on your hairdresser, but your hairdresser should do a better job, simply because they know you. I charge about £40 and I'll give you a free lesson at the same time – if you ask.
8. Use A Toothbrush As A Back-Combing Brush On Thin Hair
Let's face it, fine, thin hair may need a little extra help to look fuller. Regular back-combing tends to damage the hair, especially when one uses a comb (never under any circumstances use a metal comb for back-combing), however, a soft toothbrush is gentle and easy to use – BTW, just back-comb the roots!
9. Hair Bands Damage Hair – Repetitive Strain Injury
If you continually use one of those cheap ponytail hair bands with a metal joint, day after day, it will always damage your hair at the point of use/contact! I recommend using non-metal hair elastics like 4mm Blax Snag Free Hair Elastics or a ribbon! Nuff said!
10. Split Ends Can Not Be Mended
Split ends can't be mended, they need to be cut off – not singed off with a lit taper.
However, a quick temporary superficial fix is a freezing cold acid hair bath (like in #6, but freezing-fucking-cold), plus a good deep-conditioner (like Macadamia Deep Repair Hair Masque), plus a leave-in treatment (like Redken Extreme Anti-Snap). And the stylist's secret is all in the blow-dry – point the hair dryer downwards (from roots to ends) and dry without over heating!
11. Prevention Is Usually Better Than The Cure
That's it! Need help? Get in Touch.