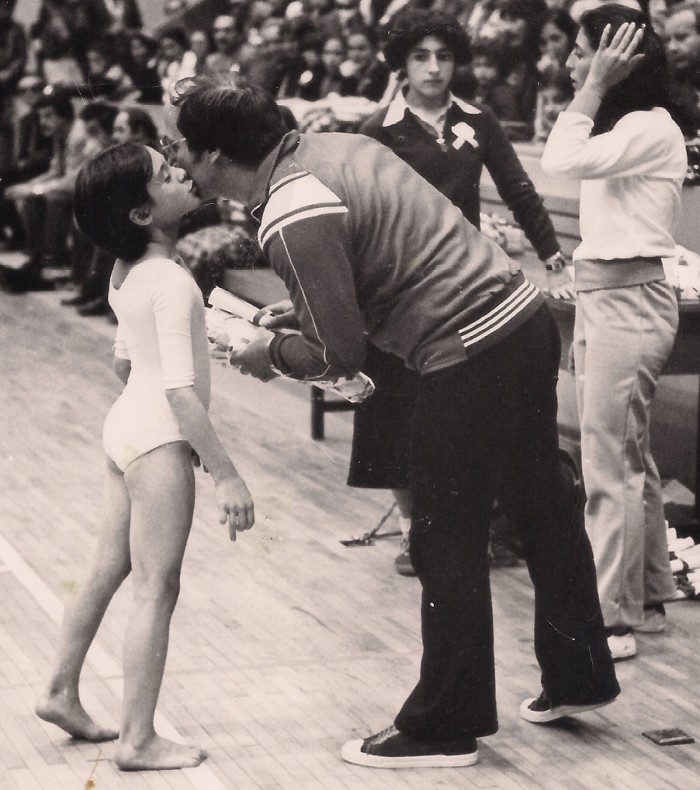 I love this photo of of my wife Koo aged ten
This is a lovely picture of my wife Koo (aged 10) winning a gymnastics award. Her first sport was gymnastics and her favourite gymnast was the Romanian gymnast, Nadia Comaneci.
Koo's eldest brother (Bulent) was walking in her home town Uskudar, (Istanbul, Turkey) and saw a sign that said they were registering gymnasts for a newly opened sport center. He put her name down, without asking her, and took her to her first gymnastics class.
I've always thought of her as the "Sparrow from Uskudar" – Olga Korbut, but she doesn't even know who Olga is!
ALWAYS #PutChildrenFirst