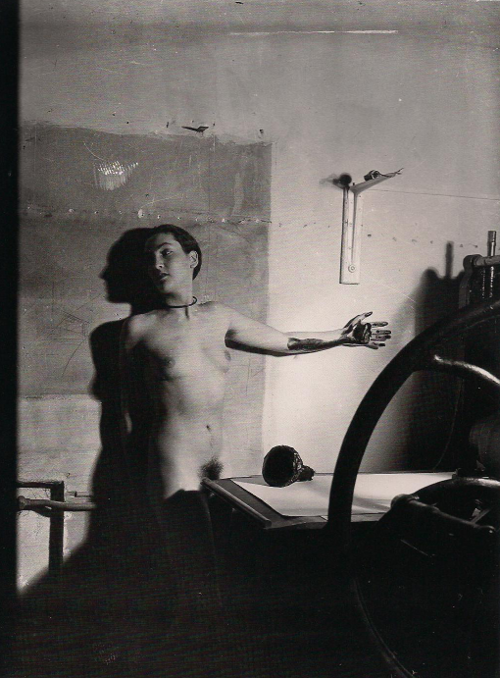 I love this picture of surrealist artist and photographer Méret Oppenheim – She of the furry cup fame (Object 'Breakfast in Fur'). Photograph title: Erotique Voilée by the artist Man Ray 1933.
I used to hate getting ink on my skin when printing at school, but here Oppenheim flaunts it openly in an innocent act of chastity and filth, acceptability and the forbidden fruits of sexual indulgence, maybe male and female or physical and spiritual, and today we might just say black and white!
Just to note that Oppenheim's Eton crop hairstyle was, by 1933, about ten years out of date amongst the glitterati – however, it's my favourite style to cut!
Is short hair going to make a comeback in the Spring 2013?