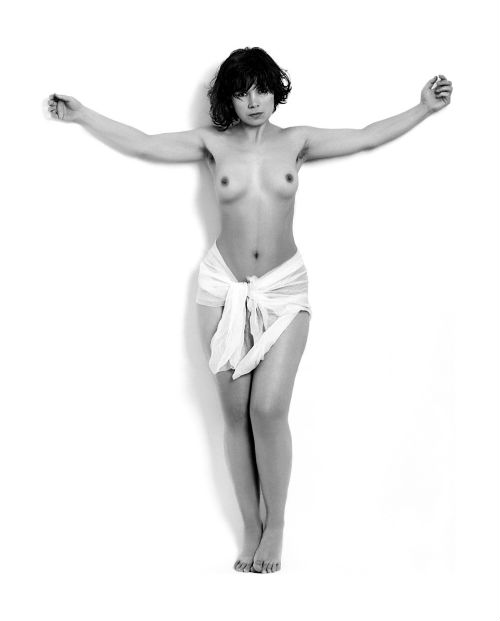 The Artist – Şükran Moral 1994
Photograph courtesy of Sukran Moral
The Lovely Irmak Yenisehirlioglu tweeted a link to Sukran Moral's 'My Pain My Rebellion' exhibition at the KODE Art Museums of Bergen (30th October 2015 – 28th March 2016) (wish I could afford to get there and see it), I followed it and I was enthralled. And I searched Google and I read and I was held captive by Sukran Moral's art.
As a hairdresser I am interested in feminism, I'm a feminist! There is nothing odd about that, I've been working with and for women for many years – Those of you who know me very well, will also know that I'm a keen artist: my themes being: change, religion, feminism, misogyny and memory.
My next sculpture will be a portrait of the artist Şükran Moral (pronunciation Shukran), there will be reference to the crucifixion, FGM and how I feel about the way women are being treated by Islamic State (IS) – which in my humble opinion, reflects much of what Sukran Moral is about, I'll do some research first ;-) x
Şükran Moral (Wiki) is a Turkish contemporary artist, she's powerful and political, thought provoking, edgy and comes with a parental advisory warning label – I like that!