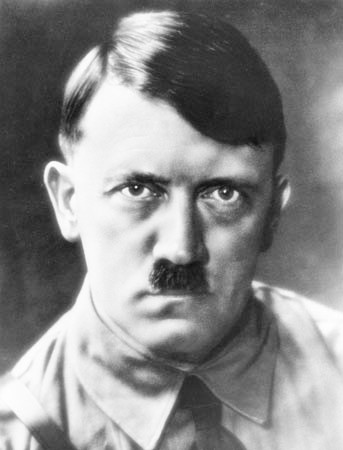 Vote Leave #VoteLeave – it's got nothing to do with WW1, WW2 or Adolf Hitler
Vote Leave on June 23
1. The main reason why I will Vote Leave on June 23 in the EU referendum is Greece! Greece is a great example of EU bollocks from the moment they applied to join. And the way that Germany has been allowed to get away with treating Greece so badly is almost criminal. Ordinary people like myself, can never fully understand the financial machinations of the EU because of the total lack of transparency. And with that in mind: The end result for Greece being: German and French banks benefiting from the EU bailouts that were intended to support the people of Greece! It seems to me that the EU commissioners and bankers are acting like the Borgias! Is this an example of EU social justice (I bet Anthony Wedgwood Benn is turning in his grave) – let's look after the banks and bankers so the Euro doesn't disappear up its own arse? Of course, the EU orders Britain to pay its share of the Greek bailout!
David Cameron: "I have sympathy for Greece, but it's not for the UK to bail it out as we are not a member of the Euro Area."
Angela Merkel: "For you Dave ze war is over; pay up und shut up."
David Cameron: "Immediately mein Chancellor." Clicks' heels, nods' head, puts' left index finger between top lip and nose, et cetera et cetera.
1. My equal top reason I'll Vote Leave is Project Fear and the establishment and media conspiracy to scare the daft British people shitless. (Which seems to be working!) Why are we SO under the cosh? Is standing up for an independent Britain, that's free to trade with the so called global village – that every hippy talked about in the early 70s –  politically incorrect and tantamount to hanging an English flag out of ones window?
Then there are the mountain of lies about trade, the economy, house prices, jobs, security, the NHS, immigration, etc., the list is long – and it's all creative-guesswork.
Seems to me that it's not Great Britain, it's Feeble Britain, "Ooh Betty, they said I might possibly lose £2,200 by 2020."
1. My third equal top reason why I'll be Voting to Leave is: I believe the EU undermines our wonderful and much envied British Democracy. Faceless, almost nameless, unelected EU commissioners make laws in secret that effect and treat all EU member states exactly the same. The 'little man', the ordinary person, wherever we are within the European Union doesn't really get much of say at all, apart from voting for our MEP – who mainly don't give a shit because they've got their snouts in the EU trough.
And can you imagine countries like Spain, for example, giving Catalonia an independence referendum like Scotland had on 18 September 2014? That is great British Democracy at work.
BTW, you have read Animal Farm (by George Orwell, pub. 1945) haven't you?
2. I will Vote Leave to support the regeneration of British farming and fisheries. The Common Agricultural Policy is a typical EU subsidies con weighted in favour of French farmers – there I said it!
François Hollande: "UK farmers can go fuck themselves, apples Français are crunchier."
(BUT NOT BETTER.)
I don't expect you're old enough to remember Le Crunch and the beginning of the decline of the UK apple industry. (Which I feel is symbolic of UK farming in general.) As soon as the common market opened up in the mid 1970s the out-for-a-profit supermarkets poured French Golden Delicious down our bloody throats. And because we're guided by our wallets and not our brains, we allowed our apple and tree-fruit farming industry slip into decrepitude.
And if you're thinking about cider apples and craft cider making, get real, it's an industry run by the 'big boys' like the Dutch company Heineken, and not some Hugh Fearnley-Whittingstall-esque, old Etonian from Gloucestershire.
The UK fishing industry went exactly the same way. I suppose it all started with the 'Cod Wars' in the late 1950s early 1960s (concerning the waters surrounding Iceland), no history lesson here, but it went on until we joined the common market in the mid 1970s (it ended in 1976).
Enter stage right the Common Fisheries Policy. When Iceland achieved its overall goal of protecting its waters, the fisheries policy of the EU meted out quotas and opened up the UK waters to the rest of Europe. The UK fishing industry was almost totally fucked! Obviously the CFP has been heavily criticised by UK fishermen, most of whom I expect to Vote Leave.
I could go on and on, yeah, I know I'm rambling, however they are the main reasons I will vote leave: Greece, sovereignty, democracy and my beloved cod & chips washed down with a bottle of Gwynt Y Ddraig's Black Dragon cider.