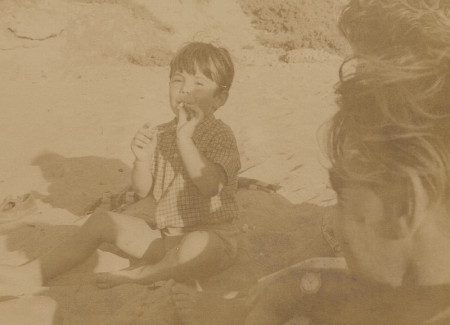 This is an old and very faded Black and White photograph taken (developed and enlarged) by my father, of me smoking – No Dates!
We were having a picnic at a place we called Buffalo Creek, in Tobruk, Libya. I had fallen into the sea from a cliff and my father had dragged me out, saving my two year old life. Then he tried to kill me by giving me a Capstan full strength cigarette, while they all looked on and took happy snaps of me smoking! Yeah, I was ill afterwards – Happy days.
Oh, and BTW, I hate smoking and I'm pleased they've banned it in public places!