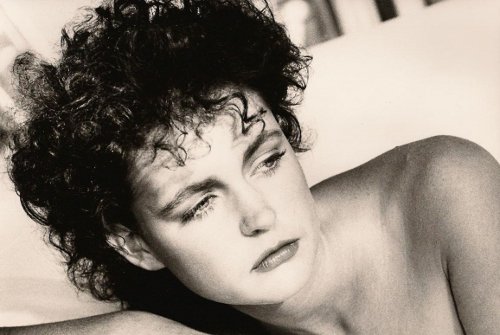 Curly Hair
If you have curly hair and are having problems with it, the reason is usually the cut. A precision hair cut combined with the correct hair style will almost always get the right result. If not, you may need a perm to unify the wave – which may sound a little odd! Curly hair needs special handling; if you want your hair to be curly and not a frizzy puff ball, don't brush or comb it when your hair is dry. In fact, hardly touch curly hair when it's dry, otherwise the curls will break-up and become fluffy; use some form of product like a spray-on gel, which will help to create a lasting texture.
Movement, texture and body can be added to curly hair with highlights. Highlights can really enhance curly hair; however, I don't recommend highlights for frizzy hair.
Frizzy Hair
Curly hair can go frizzy with moisture and a gust of wind. But I am not talking about curly hair, I am talking about hair that is naturally frizzy. This type of hair is crinkly, not curly, it looks dry and damaged although it is not. You need help, a consultation, a truly wonderful hair cut, straightening irons and some form of frizz ease.
Frizz Ease
Apply 1.5ml of oil (any oil, Baby to Mazola – I like grapeseed oil) to the scalp / hair-roots after washing when still wet, this will eliminate most frizz. Note: it will take the oil about three hours to work after applying it to the scalp. For an extra smooth finish also use a setting gel or mousse. The combination of 1.5ml Mazola corn oil and a setting gel or mousse is as good and cheaper than John Frieda's Frizz-Ease. BTW, I like Frizz-Ease® 3 Day Straight™ Semi-Permanent Styling Spray.