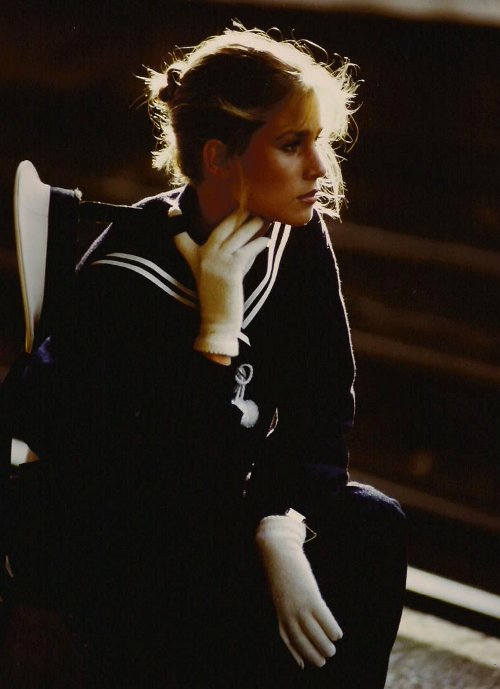 I was with a client this frosty December morning and she asked the question, "When I brush my hair, especially after straightening, my hair turns static and I can't do a bloody thing with it; how do I cure it?"
OK Katherine, well you know what it's like when you walk across the carpet in a department store, step on the escalator and touch the handrail, Zap! You get a shock created by static electricity. The electric charge is generated by two materials rubbing together, you and the carpet, and discharged, usually from the fingertips, via the handrail!
It's basically the same with the hair; when you brush your hair it causes the hairs to have the same charge and they repel each other, just like two magnets, the same poles repel. In hair, the same charge repels – it's normally positive (+).
The cold frosty mornings of winter are usually the worst times for static electricity to occur in your hair, it's caused by the lack of moisture in the air so the electrons move more freely.
How To Fix It
Add some moisture by washing your hair with a hydrating shampoo like, Redken's Clear Moisture Shampoo. Always condition; use a compatible conditioner i.e. Redken's Clear Moisture Conditioner. If you want, you can use an extra rich conditioner twice a month.
For your thick wavy hair Katherine, use up to 1.25ml (1/4 tspn less is better) of grapeseed oil applied to wet hair after washing and conditioning and before drying.
Blow-dry your hair with an ionic hair dryer, which helps to reduce static. If possible, use a natural boar bristle hairbrush like the iconic, great British hairbrush, Mason Pearson; however, I use and recommend the Denman D5 (used to be called Royal Denman).
Before straightening use a heat protector something like, Redken iron silk 07 ultra-straightening spray – there are others like the ghd Heat Protect Spray!
After styling and especially for fine, straight hair use a microscopically small amount of Frizz-Ease hair serum on the ends of your hair.
Finishing products like Elnett Satin hairspray (the only one I'd recommend) help fix the hair.
Moisturize, use a hand and body cream to keep your skin hydrated.
Ground Yourself Katherine, walk naked outside. Now you are static free and you look electrifying ;D
Model: Penelope Savalas, Photographer: Chris Roberts 1981-ish, Hair: Ian Robson. London